*This article may contain product links which pay me a small commission if you make a purchase. Learn more.
NPF pay: how does it stack up compared to other sports? Are professional softball player salaries on par with those in mens' pro sports? As of 2020 there is also a new pro softball league called Athletes Unlimited. This new league has a quirky format and focuses more on individual player performance than traditional softball, and we'll cover it at the end of this article.
Need a Great
Softball Workout Plan?
Versions for all ages with a 14-Day Free Trial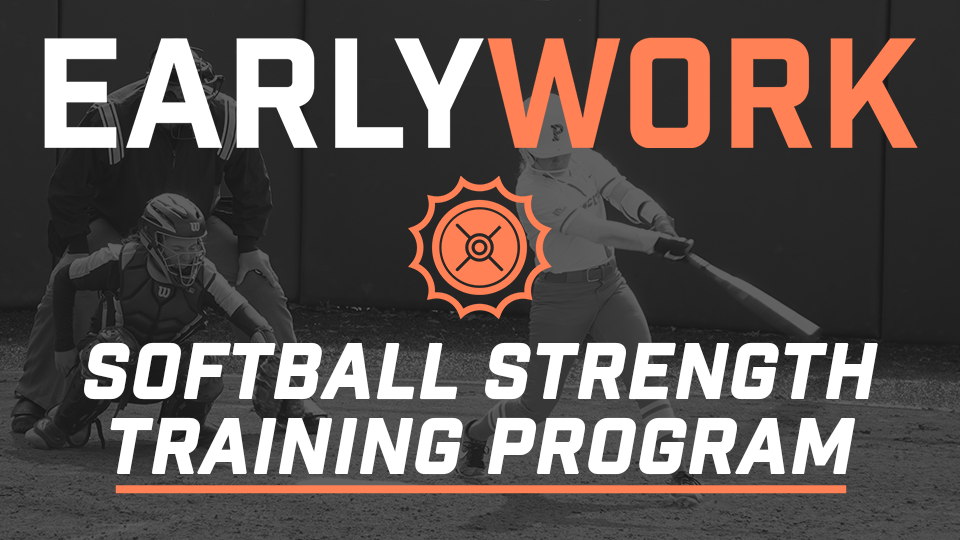 In this article, learn how much National Pro Fastpitch and Athletes Unlimited Softball players make and how salaries for pro softball stack up.
NPF Pay: The Standard Salary in 2020-2021
The National Professional Fastpitch league consists of six teams with approximately 16-28 players on each team.
At the 2017 NPF Winter Meetings, each team received an increase in salary cap from $150,000 to $175,000. Implemented to the league the same year was a salary clause of a minimum salary of $3,000 for all future player contracts.
In theory, if you are a NPF softball player on a team with a full roster of 28 players, the average full season salary–not monthly– would be $6,250. [$175,000 / 28 players].
That $6,250 figure is a season-long salary, not monthly.
And, of course we know that all players won't be paid the same. So some may make closer to the minimum of $3,000 for the season. For every player who is paid less than the $6,250 average, this frees up more money to be given to the best players on the team, who can command higher pay.
NPF Pay Scale For a Whole Season is Likely Between $3,000 and $10,000 Per Player
Again, if the average is $6,250 but one player is paid the minimum, this extra $3,250 could go to one player, boosting her salary to $9,500.
Though this is just theoretical–as actual salary data is not available–this is often how teams are run, paying better players more and saving money on rookies. It's reasonable to assume most players are within this $3,000 to $10,000 pay range.
Roster Size is a Factor in Salaries
If the roster size was the minimum of 16 players, then every player could make 5-figures no sweat. But, with injuries and other uncertainties, most teams will carry more players than that.
Is it possible to make more? Well, yes, if you are a better, well-known player who can draw a crowd, it may be possible for a team to pay one or two players $12,000 or $15,000 for a season and still stay within the salary cap.
Need a Great
Softball Workout Plan?
Versions for all ages with a 14-Day Free Trial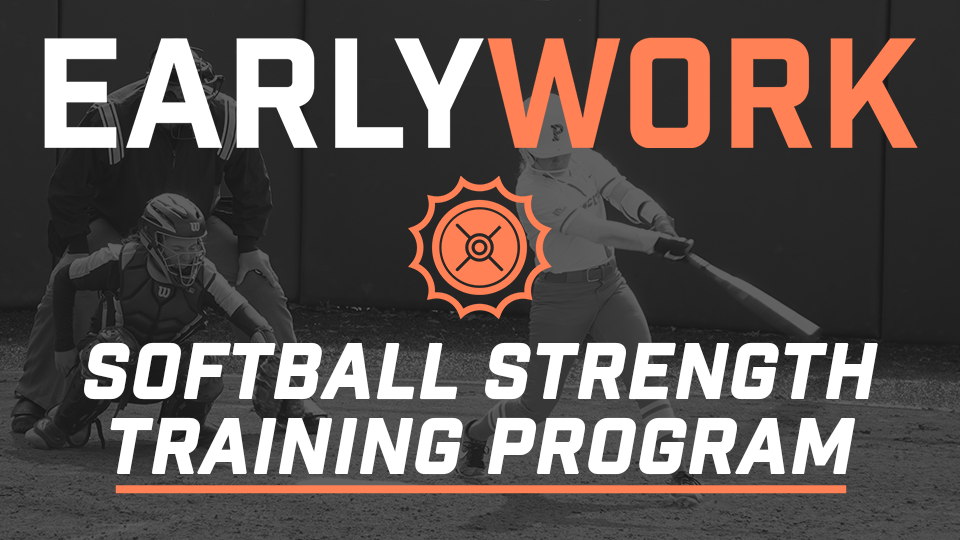 Like any other league, in the NPF, when your contract has expired you have the option to re-sign with your current team, or become a free agent and sign with a team that offers you a contract. Perform well and get a bump in pay.
Monthly Salaries in the NPF
As we've discussed, the minimum salary for an entire season is $3,000.
The NPF season runs from the last weekend in May until the middle of August, making it 2.5 months long. If we take our $3,000 to $10,000 range and break it down into a monthly salary, we get the following numbers:
$3,000 salary = $1,200 per month
$6,250 salary = $2,500 per month
$10,000 salary = $4,000 per month
Though $3,000 for a season isn't much, this is in line with what Major League Baseball's Minor League farm teams and Independent pro league teams have been making for decades now. MiLB teams have been paying their players $1,100 per month and up (the typical range being $1,100 to $1,800).
These MiLB players play seasons more than twice as long, so their total earnings are double or more compared to a professional softball player, but their monthly rates are about the same, if not significantly less.
When Minor League baseball players get added to the 40-man roster, or see even an inning of time on the Big League club, they see a massive boost in their Minor League pay, jumping from $1,500 per month on average to $6,000-$10,000 per month. For most average minor leaguers, NPF pay is on par. More on how they compare with baseball players at the end of this article.
Million Dollar Arm
In 2016, the Houston Scrap Yard Dawgs signed free-agent fireballer Monica Abbott to a six year $1,000,000 contract. Yes you read that right: $1,000,000 contract in professional fastpitch softball.
In an ESPN report regarding the contract Abbott signed they stated:
"It's believed to be the most lucrative paid by an individual American professional franchise to an active female athlete in team sports."
The contract stipulated that her NPF pay is $20,000 per year, with bonuses making up the rest of the salary. How this deal is structured to stay within the salary cap is…odd, but still undoubtedly a huge win for professional women athletics.
"I see opportunities for other athletes, for the college girls coming in [to the league], for the college freshmen, for the 12-year-olds."


– Monica Abbott
The contract Abbott signed was not a publicity stunt–she has the achievements and skills to back up her contract.
Abbott set records in college at the university of Tennessee, contributed to the silver medal team at the 2008 Beijing Olympics, and racked up 100 wins and over 1,500 strikeouts in the NPF league. Abbott is worth the money when considering who should be the face of professional fastpitch softball.
NPF Salaries compared to MiLB/MLB Salaries
In the Major League Baseball industry the cry for more attention regarding the issues in salaries of Minor League Baseball players is worth the time and effort. Minor League baseball players spend a lot of time on the road, use old and withered equipment, and eat a lot of peanut butter and jelly sandwiches.
At the highest minor league level, you can expect to make around $14,000 for six months of playing time, while players at the lowest level in minors–in short season leagues–make just under $5,000 for three months of work.
If you are good enough to escape the Minors and reach the promise land of the Major Leagues, you will start out making $563,500 a year. Minor leaguers also see a significant pay boost when added to the 40-man roster while in the minors, which jumps their pay to about $40,000 for the six-month season (about $7,000 per month)
Minor League baseball salaries are then comparable to the salaries of the NPF softball players.
Need a Great
Softball Workout Plan?
Versions for all ages with a 14-Day Free Trial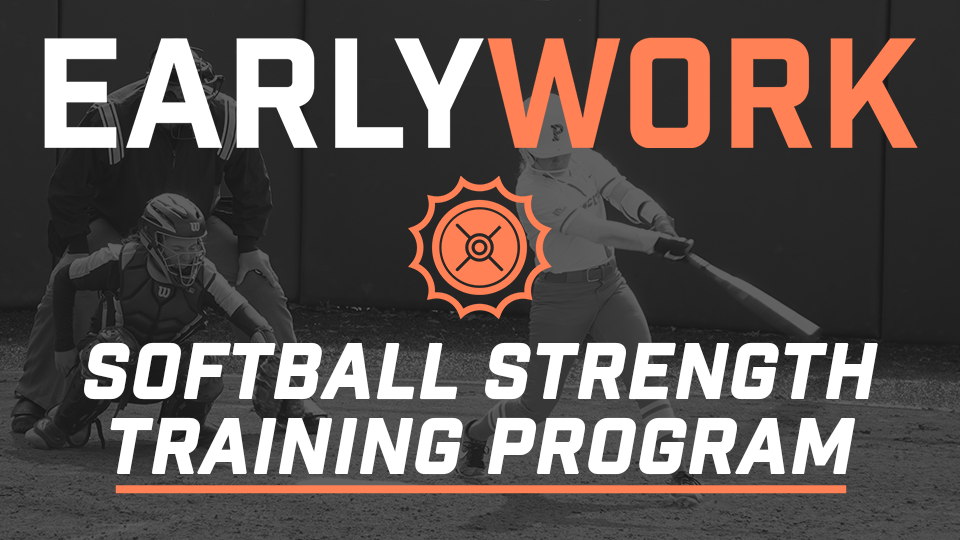 Both are making little money in the grand scheme of things, especially when compared to the vast Major League salaries.One NPF softball player took to twitter to state her frustration with the differences in salary:
The Yankees bat boy salary is more than my professional softball contract ? lmaooo not trying to burn myself but when will softball get some respect?

– Delanie Gourley
Minor League Baseball Salaries and Lawsuits
A lot is changing in minor League Baseball, and some of these changes will likely trickle into the softball world as well.
Read about some of the battles Minor League Baseball players have been fighting in court for better pay. A class-action lawsuit is now gaining more traction, and some teams are taking to increase their MiLB players' pay.
Final Takeaway on NPF Pay and Salaries
Women's professional sports are in the process of taking charge in creating a better compensation system for their athletes.
Every few years in professional fastpitch, the team salary cap has been raised. More and more softball players are taking a stand to earn a respectable wage in the game that they work so hard at.
Will NPF pay ever reach the level of what the men are getting? Time will tell. Lucrative TV deals are a large driver in high baseball salaries, so softball will have to expand it's audience significantly to bring in more revenue, which in turn will push salaries higher. More paying fans = more zeros on the paycheck.
But if you are aspiring to become a professional fastpitch softball player, don't give up on that dream. Someone has to be the next Monica Abbott…why not you?
Athletes Unlimited Pro Softball: Will This New League Last? How Much Do Players Make
Athletes Unlimited pro softball is a new league as of 2020. It has a rules page that explains that in AU Pro softball, players get points for individual achievements and in-game performance. They are reported to be holding a second season in late 2021.
How Much Do Athletes Unlimited Softball Players Make?
This article reports that players make a base salary of $10,000 for the 6-week season and can earn up to $25,000 more based on individual achievements.
It's great to see softball players continue to get opportunities to play professionally, especially with the NPF going through significant turbulence in 2020. Yet, as is the case with all upstart sports leagues, it's yet to be seen if fans will adopt the new league and support it financially. New sports leagues have a long road to profitability, and sustainability. Even with established lower-tier pro sports leagues like Minor League and Independent Baseball, teams fold financially every year–it's a difficult business.
Want to Play Pro Softball? Work on Your Game and Get Better
A great place to get started is on the Snap Softball YouTube Channel. Check out these videos below, featuring some D1 players in slow motion.
Learn from their mechanics, work hard and get better! Subscribe to the channel today.
More Softball Training Articles:
Listen to My Softball Podcast – Weekly Episodes with Tips for Players, Parents & Coaches
Common Softball Questions
How much does a NPF player make?
Anywhere from $3,000 to $6,000 on average. Teams only get $175,000 to spend on 16-28 players.
Who is the highest paid softball player?
Monica Abbott. Abbott signed a six year $1,000,000 deal in 2016, of which $20,000 was salary that counted under the salary cap, with the rest paid in other ways like bonuses.
How much does the USA softball team get paid?
USA softball players can earn much more money in a season playing for team USA than they can for their regular NPF team, though the amounts vary and are mostly undisclosed.